---

WE ARE A FULL SERVICE LICENCED AUCTION COMPANY – ONLINE & ONSITE

Lucky Auctions, based out of Morris IL, is the area's premier online auction company. We have the expertise and professionalism to effectively market and sell your assets nationwide online or locally onsite. We specialize in Estates, Personal Property, Automobiles, Pocket Watches, Coins, Business Liquidations, Farm Machinery & Equipment. A 3rd Generation Auction Family. We've been running our auctions on HiBid.com since 2013.
---
Services:
• Online Auctions through HiBid.com.
• Smaller Estates, Clean-outs and Specialty Auctions.
• Photograph, Catalog, Start to Finish auction in under a month.
• Unlike "Estate Sales"…EVERYTHING sells at our auctions.
• Large buyer base. Large email list.
• Eliminates moving of items to save costs.
• Every situation is unique. Contact us to schedule free consultation.
---
Our Team: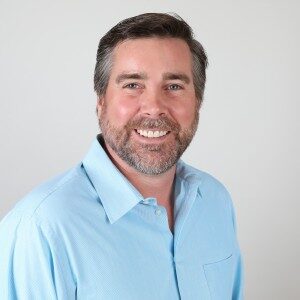 Erik Olson, third generation auctioneer, graduated from Reppert School of Auctioneering 65 years after his grandfather (Butch) and 42 years after his father (Richard) graduated from the same school. Since 2013, Erik and his staff have held auctions on the HiBid.com platform under Richard A. Olson & Associates. After 10 years of operation, they decided to split the online and onsite auctions and form a new company, Lucky Auctions. He continues to conduct live auctions with his father, Richard Olson, under Richard A. Olson & Associates and runs the day-to-day business there as well. He holds a Master's Degree in Economics and a Real Estate Broker License and Auctioneer License with the State of Illinois.
Erik & his wife Stacey own and operate True North, "A Tourist Attraction for Shoppers" open 7 days a week in Morris, IL. Erik has served on the Executive Board for Morris Downtown Development Partnership, Executive Board for Morris Retail Association, is a member of the Sons of American Legion Post #294 and Morris Moose Lodge #967. You can also hear him emcee the annual Lighted Parade in Downtown Morris on Thanksgiving Weekend and the Corn Festival Parade in late September. He performs local charity auctions and tries to find time to kayak the I & M Canal with friends and family. He is an active supporter of the Canal Corridor Association, the Heritage Corridor Destinations, and is President of the non-profit IMC3 (I & M Canal Cleanup Coalition). He is an active member of the Grundy-Kendall Farm Bureau and supports the various Kendall & Grundy County 4H Organizations each year. In 2021, Stacey and Erik started fForest Fest at Goold Park in Morris. It's a Music Festival, Vendor Market, Business Expo and Food Truck Rally all squeezed into one fun-filled day in June. In 2023, they became part of the Morris Lions Club to meet the needs in their community and continue to improve the areas in which they live.
Stacey and Erik were recently awarded Grundy County Chamber of Commerce & Industry's Entrepreneurs of the Year for their ethics, hard work, success, and dedication to the community.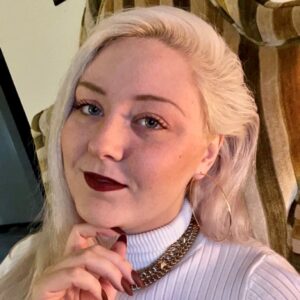 Amanda Brickey has been assisting with auctions since 2021. Her talents include live auction cashier/clerk, online auction cataloging, cashier and pick-ups, as well as in-office work. She also spends her time at Erik and Stacey's store, True North, where she cashiers, and operates her own vintage/metaphysical booth called Moon Phaze. Additionally, she teaches piano from her residence in Morris, and enjoys singing and playing piano in her free time. She really enjoys the people she works with at auctions and hopes to one day become an auctioneer herself.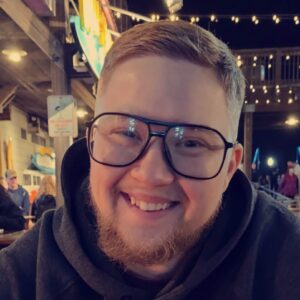 Niko Ellis joined the team the summer of 2022 after 10+ years of retail work. What brought Niko in was the opportunity to see and learn more about unique vintage and antique items. He is an avid outdoorsman and loves anything that brings him to nature. Mainly camping, hiking, and kayaking keep him going in the summer months. He grew up in the area spending days at Gebhard Woods and Starved Rock. He also enjoys anything that can better the environment and wants to do his best to teach others to leave nothing but footprints behind. Niko studied Communication and History in Normal Illinois, while learning an extensive amount of Illinois facts and stories. He joined extracurricular clubs like Emerging Leaders, that were beneficial to learning how to keep organized and work with others. He is very excited to be part of Lucky Auctions and looks forward to engaging who he will meet along the way.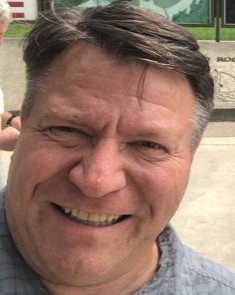 Carter Corsello, with years of world travel and military logistics background, Carter often identifies diamonds in the rough oddities that enhance auction groupings. He also helps organize and clerk our live auctions. If there is glassware on the auction, he's likely to break it, so we leave him at home. He is a man of few words, which is evident in this bio he submitted.